'Was the best course that I have done'

Sam Still (UK Team) former World Record Holder in Static Apnea

The reason why I would always recommend you guys is your personal approach, your knowledge and your experience and not to mention the pleasure of sharing some time with you. I find that the complete approach that you teach (not just freediving but also supporting exercises using yoga, safety and teaching the theoretical fundamentals) works the best for me.
Because of my time spent with you I managed to improve my personal bests significantly leading to 5 Dutch records (dynamic with and without fins, constant weight, constant weight without fins and free immersion). (Unfortunately I have lost them all….)
Not to mention the time I spent with you in preparing for the World Team Freediving Championships in Vancouver (Canada) in 2004. Where I broke two Dutch records (dynamic and constant weight).
Of course I have followed freediving courses in the Netherlands for my freedive qualification and spent considerable time in the Mediterranean. But in the end it was your methodology I used to train and that is what got me to the level I was at (and am now).

Haico Aaldering (Dutch Team) former Dutch Dynamic all round champion)

The course I did with Aharon and MT was really the beginning of my competitive freediving career. They gave me the platform, knowledge, and self-belief, to continue on my own with the rapid progress I had made during my time with them. The course they offer, their professionalism, the material they teach, and not least of all the sense of real safety they instill, all of this makes for a very effective and valuable stepping stone to the realizing of our potential and to the full enjoyment of this great sport. My status? Well, retired would be the correct word probably, but I think I still hold the South African CW record(85m). The last deep diving I did was about 2 years ago, to the bottom of the blue hole, Dahab, Egypt, (93m) 2004.

Bevan Dewar (SA) former South African Constant Weights Record Holder

To put my $0.02 worth, bypass PFD and look at training with Aharon Solomons.. After attending his course – all others seem lacking in thorough and complete information. Aharon is one of Umberto's Apnea Academy Instructor graduates and for a man of 67 years of age, who can dive to 60-70 meters, that says more to me than all the commercialized marketing hype that seems to be a part of freediving.
FREEDIVERS went above and beyond anything I have experienced……………- ascribing to the philosophy of a 1% improvement in technique is a 10% improvement in performance, but a 1% performance improvement without technique is just that – a 1% performance improvement
If you want someone who will take a genuine interest in your technique……..then take the FREEDIVERS course.

Cliff Etzel – http://www.scubaboard.com/archive/index.php/t-137523.html

The 5-day 'FREEDIVERS' course was the most incredible and informative 5 days I have ever spent. With their knowledge and ability, Aharon and MT could rake in the money by having loads of people on their courses. But by restricting the number to three they can ensure that everyone has nearly constant one to one attention and that safety is always paramount. If you want a thorough grounding in freediving with expert personal attention from two lovely people then this is the course for you.
Aharon and MT are more concerned with safely getting style and technique right so you can then put into practice at home what you have learnt with them. And by learning how to feel comfortable in the water and taking it slowly, you are more likely to go deeper safely.
The two weeks had been the most incredible time in which I achieved amazing results. The courses were superb and I couldn't recommend them more highly.

Emma Farrell Co-author of 'One Breath' SETT tank administrator and BFA board member

I have attended 4 courses with the Solomons since 2000. I believe the yoga and pranayama techniques thought by Aharon and MT are the most original and purest form of yoga. Their knowledge and research on the subject of the breath is amazing. Recent scientific research is beginning to emphasize the importance of correct breathing and good health! I am forever grateful to the Solomons for opening my mind on this fascinating subject of Breathing!

Peter D.Walsh (EIRE) Irish Team Trainer & Registered Physiotherapist.

One of the most empower experience I had underwater, Thank you Aharon and Alina for this wonderful experience, with your wise words i reached to new highlights that i have never ever considered them as possible, Thank you for a very successful weekend.

Hovav Nuriel, Israel

One of the most amazing experiences I ever had. I had been doing static and dynamic diving since I was 8, and in 3 days I had changed most of what I know about the subject. I can say that the new depth where literally opened before me.
The course is tailored to each diver and his particular problems and gives you the best push up (or in this case, down) you can have.

Dror Hermesh, Israel

Having spent a couple of weeks with Aharon last Oct, I re-visited the man again earlier this year in April to continue my training and the work in progress insofar as equalisation, dive tactics, and relaxation goes. These areas I was able to work on throughout the winter under the guidance of Aharon's remote coaching scheme.
The 5 weeks in Eilat this year provided the ideal platform to put into practice lessons learnt for when Aharon joined me in Dahab for 2 weeks depth training in June.
Diving differently, equalising differently, more rest days, less dives in the training session, and after two weeks the result was a solid 70m CNF dive. This was all the more pleasing given the fairly horrid conditions, strong currents, high gusting winds, not to mention 2 delayed starts due to scuba divers deciding our line provided the perfect decom stop… clearly not the most ideal of conditions.
The reason for this testimonial ? Well I guess I owe it to Aharon to say that for anyone out there wanting to improve ANY aspect of their training, (regardless of level) or as in my case, wanting to solely improve performance, I once again whole heartedly recommend Aharon as 'the go to' guy. His knowledge and experience is in my opinion second to none. Aharon always has an explanation….. (not an excuse)….or a suggestion if things don't turn out when trying something new. Aharon's depth & variety of knowledge is incredible, & equally he's someone who installs a great deal of confidence in you when out in the open water.
I'm now slowly creeping towards the 80's as my next target depth, something I definitely would not have thought possible had I not made that initial contact with Aharon last Summer.
Thank you Aharon, looking forward to diving with you again soon my friend.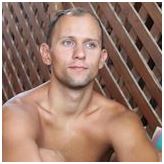 "…Anyway I'm very happy about this trip and my accomplishments. At this point I would like to thank Aharon Solomons for all his tips and webinars, they certainly helped me with my flexibility, not that I had problems with it in the past but this year was amazing for me in term of equalization. I had zero issues and didn't have to think about it during my dives. Thanks to his approach once on a dive location I don't have to do too many deep training dives…" read more

Mateusz Malina, Poland

I always believe that having a coach is essential for a professional athlete, but in China, having a coach for a freediving sounds quite impossible because I watched Goran Colak's documentary 1 year ago, I think having a life like him is almost impossible here in my homeland. One thing there is no such extreme sport coach exists, another thing is this usually can be very expensive hiring someone from abroad.
During last WC, I met with a professional coach from a country, after having some discussion, I almost signed off the program, but at last I was not convinced because he has no elite athlete training with him in his professional history.
Then by accidentally I met Aharon, by studying his online course (which is on youtube now), I was fully convinced to give it a try. Because I have already learned so much on his online videos for free already.
If you have followed a coach, you better thrust him 100%.
In 2016 the annual Vertical Blue Depth Competition, I have achieved my personal best by doing a dive to 92m on CWT, following the Chinese National Depth Competition in Bali, I did 96m. Before those two comps, I spent 1 month in the ocean and a daily Skype talk with Aharon. Usually, the conversation is quite simple and limited to around 10-15m. Sometimes a video of the technique is given for him to analyze but given the style of athlete is very different between each other, he respect the athlete who wants to dive in their own style.
In 2017, before attending the Vertical Blue, I spent another 2 months training in the ocean and coached by Aharon, at the beginning it was very frustrated because I met the pressure trigger point very quickly, somehow before going to the Bahamas, I even get back to 75m on CWT to find the joy. Being able to EQ at 100m seems to be Mission Impossible. It is very difficult period for me because I get very emotional and nervous because the training wasn't going very well, only 2 weeks to go.
However, when I was at my lowest point, he said: Why don't you let go all your egos and ambitions, just carrying good sensation to dive down.
Then 92m – 97m – 102m in one week.
When I am in the Bahamas, I was already able to easily EQ beyond 100m and go forward.
The last dive, I failed 108m twice because I was carrying target again. And some techniques are seriously wrong. Aharon allows me to compete on my own, at that time I think this is something he wants me to do, by enjoying myself in the competition, as a game.
But I never forget how I achieve the 105m easily. From day one he has already told me, dive for sensation only. And it is true.
I will follow up the remote coach again, before the 2017 WC in Roatan.

I was coming from a background of having squeeze issues everytime I was diving deeper than 50m, sometimes even shallower. I had tried many different things, different mouthfills, stretching, technique but nothing had helped. My location in Finland didn't exactly help as deep training was quite challenging here.
With Aharon I learned a completely new way of freediving, something that I will carry with me and pass forward to my students as well. Both the mental and physical training that I received from his coaching was really valuable and I reached all my targets that I set for my competition season, and the most imporant thing without squeezes and with a happy smile on my face.
I really recommend his coaching if you are looking to improve yourself as a freediver, it is one of the smartest things I have done during my career.
hi,
just a little word on the 3 months of online coaching i've done with Aharon. Here are what i consider the most important changes that occurred in my approach to diving during this period:
– no warmup dives: i don't need any kind of warmup anymore to go for my deepest dive. My body and mind have adapted to this.
– pressure: i don't feel pressure on deep dives. My deepest dive so far is 77m VWT, no pressure! The dive felt awesome. As Aharon said: "you are bullet proof now".
– no alarms. I don't set any alarms. I fill the mouth (Aharon prefers the word cheeks) from the surface and keep it filled (cheeks inflated) as long as I can. It's about feeling, not relying on your computer.
– a different approach to relaxation: relaxation starts the moment your feet leave the surface. That's when you're in your zone. Everything that happens before isn't really relative.
– respecting rest days and nutrition for optimal recovery.
It is no secret the whole training program is based upon RV training. Youtube Aharon Solomons and you'll get info on the program. If you decide to engage in this, you'll need to take this serious and plan at least 1 month, preferrably 2 months dedicated to the initial phase of the program, which is RV training. You'll need to rest a lot. RV can be brutal on the body. Forget about having a job and doing some RV dives in the morning. If you do have a job, take a vacation 🙂 You'll need to put in the work and do it the way it is supposed to be done. Reap the benefits afterwards!